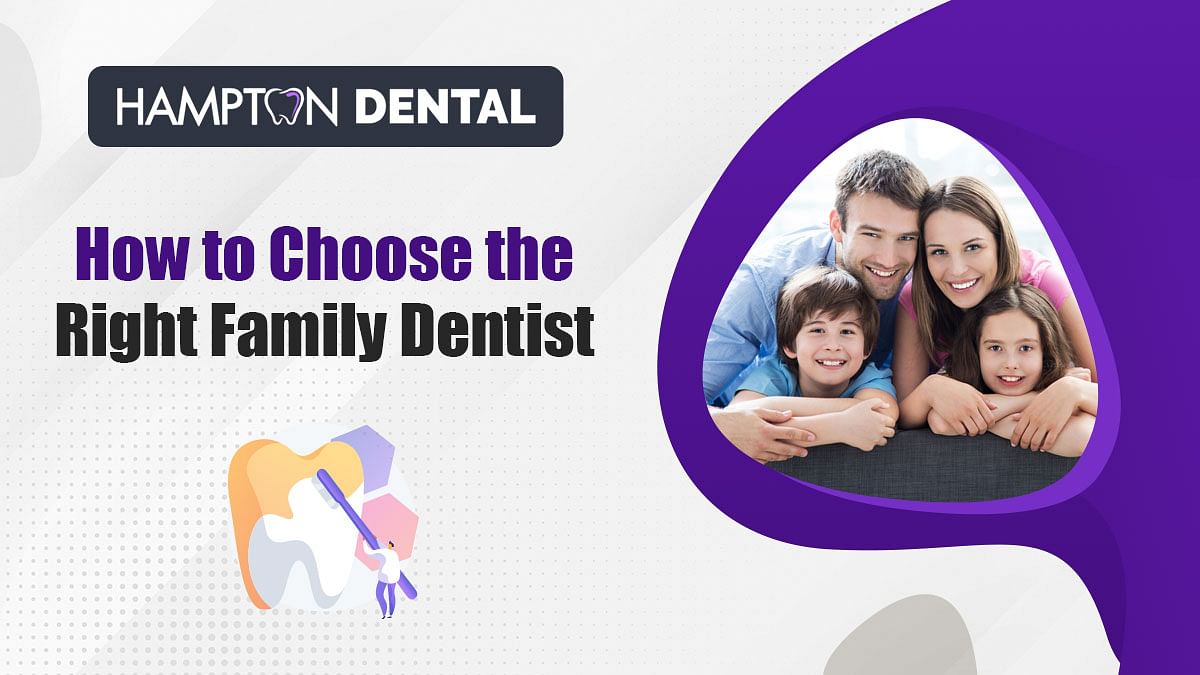 Our lives revolve around maintaining good oral health. It makes our teeth whiter and shields us from diseases and bacterial infections. It is convenient to have a trustworthy family dentist. A friendly dentist will assist you with routine dental care and assist in removing dental phobia, particularly in children. A family dentist is familiar with the dental background of the family. This will enable them to provide preventative care promptly and accurately. Finding the best dentist in Dallas might be difficult due to the abundance of choices on the market. The following factors should be considered if you're trying to hire the best dentist in Dallas.
Experience and Credentials
For the dental health requirements of your family, don't just trust any dentist. Conduct thorough research. The best dentist in Dallas has to possess specific credentials to practice. Verify the dentist's credentials and certifications and if they provide high-quality dental care. The qualification should also be supported by experience. Look for endorsements and ratings from former customers. This information is easily accessible online or by just speaking with the personnel. Dentists have a variety of specializations as well. Some provide aesthetic dentistry, while others offer complete dental treatment. Choose a "family dentist near me" who treats patients of all ages and has high credentials and expertise when choosing a family physician.
One of the most crucial things to consider when choosing a family dentist. If feasible, select a Dallas dentist who offers complete dental care treatments. Search for a dentist who can handle your family's dental requirements under one roof. It would be best if you were looking for dental care services, including teeth cleaning and whitening, periodontal care, root canal therapy, tooth extraction, preventative care, and aesthetic care. A general practitioner will save you money and the hassle of frequently changing dentists.
Location and accessibility are crucial factors in family dentistry in Dallas. For convenience, it would be better to search "family dentist near me." Anytime might be a good moment for dental emergencies like knocked out or damaged teeth. You can quickly obtain the necessary treatment if you have a family doctor nearby. Make sure the location is accessible as well. Keep an eye out for unique features like elevators and cozy waiting areas to make your trips more enjoyable. However, it would be best if you didn't let the distance affect the level of attention. You can choose to trade off convenience for space if you discover a reputable dentist in a more remote area.
Cost-effective Dental Care
The location, quality of treatment, and operating expenses affect how much dental care costs from one clinician to the next. It would be best if you spoke with a family dentist who is reasonably priced but provides high-quality services depending on your budget. Along with finding inexpensive dental treatment, you should also check to see whether they take your insurance. Dental treatments and services can be expensive. To reduce costs, pick a family dentist who cooperates with your insurance provider. If you don't have insurance, seek a doctor with reasonable out-of-pocket costs and flexible payment options.
The decision to choose the best dentist in Dallas should be made with much care and consideration. Make an appointment at Hampton Dental if you're searching for a trustworthy family dentist in Dallas. In addition to general dentistry, preventive, restorative, and aesthetic oral care, we offer compassion. Thanks to our extended business hours, you can visit our office whenever it's most convenient for you. All insurances are accepted at Hampton Dental. Come to our clinic right away to receive individualized care.