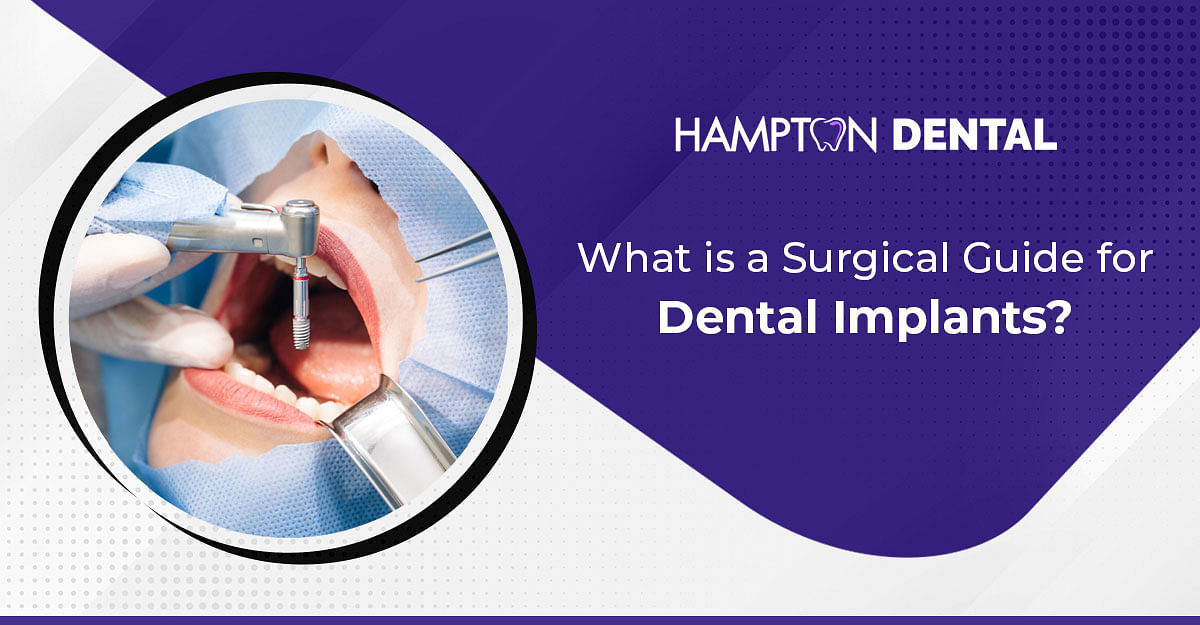 Dental implants are the way to go if you want to replace your missing teeth permanently. While the thought of surgery may be daunting, modern dentistry has come a long way in ensuring accurate and successful implantation surgeries. One of the most recent advancements is the use of surgical guides.
What Are Dental Implants?
Dental implants are small titanium metal posts that replace missing teeth. They are implanted into the jawbone and serve as a foundation for oral appliances such as crowns, dentures, or bridgework. The implant will look and feel like your natural teeth when the procedure is complete.
What Is a Surgical Guide?
A surgical guide is a computer-generated guide that links the treatment plan and the actual surgery. The primary function of the surgical guide is to assist the oral surgeon in drilling the tooth implant into your jawbone with utmost precision and accuracy. The guide uses a computer-guided 3D implant planning system that works with impressions of your mouth to ensure optimal results.
Traditionally, placing dental implants in the jawbone involves cutting open the gums and drilling the jawbone to create space for the implant. The process has become more efficient and accurate with the advent of surgical guides. The implant surgical guide replicates the exact surfaces of your oral cavity using a 3D x-ray and digital impressions of your teeth. This allows the dentist to determine the implant's suitable location, positioning, length, and width before the surgery begins.
Benefits of a Surgical Guide
Using a surgical guide has many benefits, including increased accuracy, reduced surgery time, and reduced trauma. With greater precision, the oral surgeon can place the titanium metal post in a pre-planned location, ensuring the correct depth and angulation of the implant. This, in turn, leads to reduced swelling and pain during the recovery period. Surgical guides also result in high success rates and avoid unintended damage to your oral cavity.
Do You Need a Surgical Guide?
If you are considering dental implant surgery, ask your dentist about the benefits of using a surgical guide. With increased precision, accuracy, and success rates, a surgical guide can make your implantation surgery smoother, quicker, and more efficient. It also provides an extra confidence boost knowing that your oral surgeon uses innovative technology to ensure the best possible outcome.
In summary, surgical guides for implantation procedures are a positive step toward effective and efficient dental care in modern dentistry. They benefit the dental experts and the patients, ensuring a pain-free, swift, and smooth surgery. Trust in the latest advancements in dental technology and choose surgical guides for your subsequent dental implant surgery.