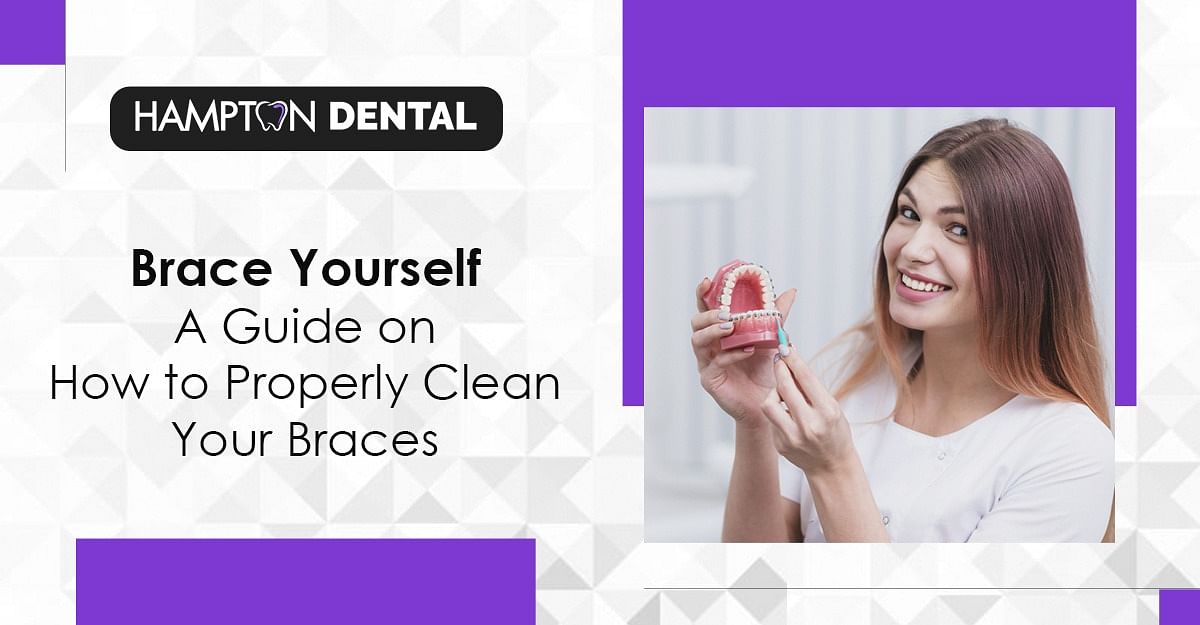 At Hampton Dental Dallas, we understand the desire for a perfect smile, and that's why we're here to guide you through your orthodontic journey. Our commitment to delivering top-notch dental care has made us a trusted name in the field. In this comprehensive guide, we'll explore everything you need to know about traditional braces, from the basics to the benefits, ensuring you have the information you need to make an informed decision for your oral health.

What Are Traditional Braces?
Traditional braces are a time-tested orthodontic solution designed to correct misaligned teeth and bite issues. These braces consist of several components, including:

Brackets: These are small, square-shaped attachments that are bonded to each tooth.

Bands: Bands encircle the molars and provide anchor points for the braces.

Archwire: The archwire runs through the brackets, applying gentle pressure to guide teeth into their desired positions.

The Advantages of Choosing Traditional Braces
When it comes to achieving a straighter smile, traditional braces offer several advantages:

Traditional braces provide your orthodontist with precise control over tooth movement. This level of control is particularly beneficial for complex cases, ensuring every tooth is properly aligned.

2. Effective for All Ages

While braces are often associated with teenagers, this is a viable option for patients of all ages. It's never too late to invest in your oral health and achieve a beautifully aligned smile.

Traditional braces are made from high-quality materials, ensuring they can withstand the demands of everyday life. They are less prone to breakage compared to some alternative orthodontic options.

4. Personalized Treatment
Your orthodontic treatment plan will be tailored to your unique needs. Your orthodontist will assess your condition and create a customized plan to address your specific alignment issues.

What to Expect During Your Braces Journey
The process of getting traditional braces involves several key steps:

Initial Consultation: Your journey begins with an initial consultation, during which your orthodontist will evaluate your oral health and discuss your treatment options.

Braces Placement: Once you choose traditional braces, your orthodontist will carefully bond the brackets to your teeth and thread the archwire through them.

Regular Adjustments: Periodic adjustments are essential to ensure your teeth are progressing as planned. Your orthodontist will tighten the archwire as needed to continue guiding your teeth into the desired position.

Oral Hygiene: Proper oral hygiene is crucial during your orthodontic treatment. Your orthodontist will guide you on maintaining a clean and healthy mouth.

Braces Removal: After your teeth have been successfully aligned, your orthodontist will remove the braces, revealing your beautifully straightened smile.

Once your braces are removed, it's important to maintain the results. This typically involves wearing a retainer as directed by your orthodontist. The retainer helps prevent your teeth from shifting back to their previous positions.

Traditional braces are a reliable and effective solution for achieving a stunning smile and optimal oral health. At Hampton Dental Dallas, we are dedicated to providing you with the highest level of care throughout your orthodontic journey. If you're ready to take the first step toward a straighter, healthier smile, schedule a consultation with us today.

With our expertise and commitment to excellence, we're here to help you achieve the smile of your dreams. Say goodbye to misaligned teeth and hello to a confident, radiant smile!